What is Bitcoin?
Bitcoin is a peer-to-peer system of electronic cash that uses cognominal digital currency, which is often called cryptocurrency or virtual currency. The network is fully decentralized and does not have a central administrator or any sort of an analog. Bitcoin can be used in payment for commodities and services for sellers who are ready to admit them. There is a possibility of their exchange for a cash via specialized trading platforms or exchangers. At this time Bitcoin is accepted in hundreds of shops and services. You may find the information about some of them in English Wikipedia. Using P2P technology Bitcoin runs without any of a controlling authority or a central bank; transactional process and emission is accomplished collectively by the participants of the network. Bitcoin has open source code; Bitcoin's software architecture is well known all over the world, there is no one who owns and controls Bitcoin, but everyone may become participants of the network. On account of its unique properties Bitcoin opens up new vistas of functionalities, which haven't been provided by any other payment service providers. Bitcoin has the whole set of different aspects that essentially distinguishes it from the other electronic currencies:
Decentralized implementations.

That is there is no single centre that emits and controls this currency, which could have an influence at its rate and at its amount in the network and which could block accounts and transactions. Your money is managed by only you and there is nobody who may freeze your account and cancel a payment and forbid anyone to send or receive money.

The amount of coins within the network is limited.

The emission is restricted and programmed ant its rate is known by every participant in advance. The total amount of currency units will not exceed 21 000 000 ВТС. In future a deflation is anticipated which is not to be a problem since a currency unit is divided till the 8th place of decimal.

Anonymity.

Payments are arranged directly without any mediation from any financial organizations. Cancellation of payment is impossible. Incorrect payments are rejected. In most cases the payments are not imposed with a binding charge, however a charge can be paid optionally for boosting the process of transaction.
Bitcoin has several advantages, one of the most important is the speed of transaction processing, that is there is no need to go to another continent with a bag of gold, a transaction for a receiver can be initiated even from a cell-phone when you are located on another side of the world and in several minutes the payment is set off.
Win Lot Of Doges
Banner And Win
Getting bitcoins
When new bitcoins are created (now in a speed of 25 BTC about every 10 minutes) they get to miners as payment for the work they do managing the trustworthiness of the bitcoin commerces. After that, they can be purchased directly or "earned" through bitcoin faucets. Bring in take or to buy bitcoins, you will require a bitcoin wallet, that could be web- based or located on the hard disk of your pc.
You could get your bitcoin wallet to get a bitcoin address, that may be in the event that you'd like to receive bitcoins where the bitcoins will probably be sent.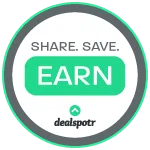 the Faucets
The faucets are sites that pay you to access and solve simple things, most pay for just entering the page but do not pay direct in dollars but paid in a currency called "Bitcoins" for those who do not know they are bitcoins I will give a brief introduction. They can have all these faucets and deals on their Android devices with our App Bitcoin Zoo
If you want to know a little more about this app can enter individual page up on the menu :)
Bitcoins
The Bitcoin is an alternative currency that works on the Internet, has no physical currency but is highly reliable. To use Bitcoins must create a purse (you can download it from any smartphone or computer) after creating a purse and start making money you can convert that money into dollars and deposit it in your account.